Do You Know these Cool Facts about Domain?
146615204
Number of Domains Already Registered
345000000
Price at which Business.com Sold in $$$
100000000
Annual Domain Sales Volume in $$$
101010101
..... So Could you Guess the Value of Domain Industry??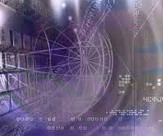 We are in the Buy/Sale process of aged and expiring domains online. We love to trade domains and have a number of potential domains suitable for business.
Earlier we sold many exclusive domain names from our repository through auctions and to direct buyers. If you are interested to check our list, please use our contact form and drop us an email.